Meet our Teammates
Meet the heroes of the game, past and
present, that round out the Scotiabank Hockey Club squad.
Akim

Aliu
---
Joined Scotiabank Hockey Club:
2021
Teams:
Calgary Flames®, Sudbury Wolves, and Toronto Marlboros
Accomplishments:
Co-Founder of the Hockey Diversity Alliance, Founder of Time to Dream Foundation, and named to the 2021 Maclean's Power List
Hometown:
Okene, Nigeria
---
"I'm so proud to be partnered with an organization that is so committed to helping make hockey more welcoming and accessible to all players - regardless of race, religion, gender, ability or sexual orientation." – Akim Aliu
Cassie

Campbell-Pascall
---
Joined Scotiabank Hockey Club:
2010
Teams:
University of Guelph Gryphons, Calgary X-Treme, Canadian Women's National Team.
Accomplishments:
21x medalist with the Canadian Women's National Team.
Hometown:
Richmond Hill, Ontario
---
"It is an honor to be a part of the Scotiabank Girls HockeyFest, which helps encourage the young female athletes in our community to reach their infinite potential."
Cassie Campbell-Pascall
Darcy

Tucker
---
Joined Scotiabank Hockey Club:
2013
Teams:
Montreal Canadiens®, Tampa Bay Lightning®, Toronto Maple Leafs®, Colorado Avalanche®.
Accomplishments:
3x Memorial Cup Champion.
Hometown:
Castor, Alberta
---
"Always shoot for the stars. Believe in your ability and don't let negativity stand in your path to success."
Darcy Tucker's parents
Lanny

McDonald
---
Joined Scotiabank Hockey Club:
2012
Teams:
Toronto Maple Leafs®, Colorado Rockies®, Calgary Flames®
Accomplishments:
Stanley Cup Champion, King Clancy Memorial Trophy recipient and Bill Masterton Memorial Trophy recipient.
Hometown:
Hanna, Alberta
---
"Sign your name so people can read it. Be proud of who you are."
Lanny McDonald's father


Natalie

Spooner
---
Joined Scotiabank Hockey Club:
2020
Teams:
Ohio State, Team Canada, CWHL, member of the PWHPA.
Accomplishments:
Two-time Olympic medallist and has played in seven IIHF Women's World Championships, winning one gold, five silver and one bronze as part of Canada's National Women's Team.
Hometown:
Scarborough, Ontario
---
"I am so proud to partner with Scotiabank as they continue to invest in growing women's hockey around Canada so that every little girl can dream big for their future."
Natalie Spooner
P.K.

Subban
---
Joined Scotiabank Hockey Club:
2015
Current Team:
New Jersey Devils®
Accomplishments:
James Norris memorial Trophy recipient, Olympic Gold Medalist and 2x IIHF World Junior Gold Medalist.
Hometown:
Toronto, Ontario
---
"When hockey started in September, that was like my January 1st. That was the signal of the start of the year."
P.K. Subban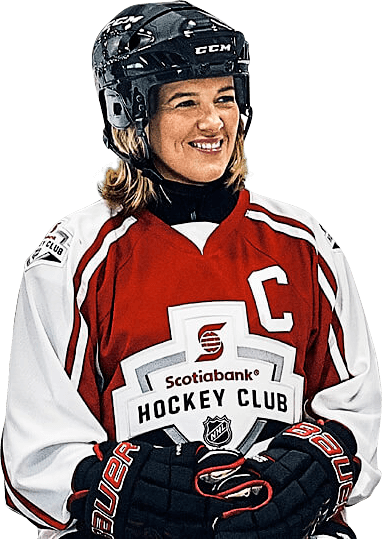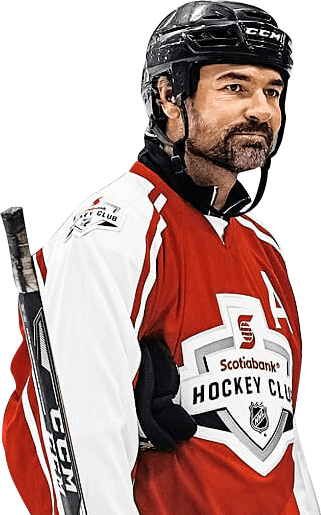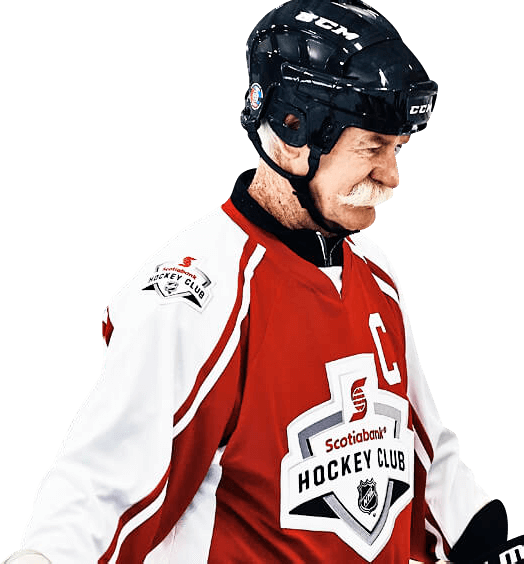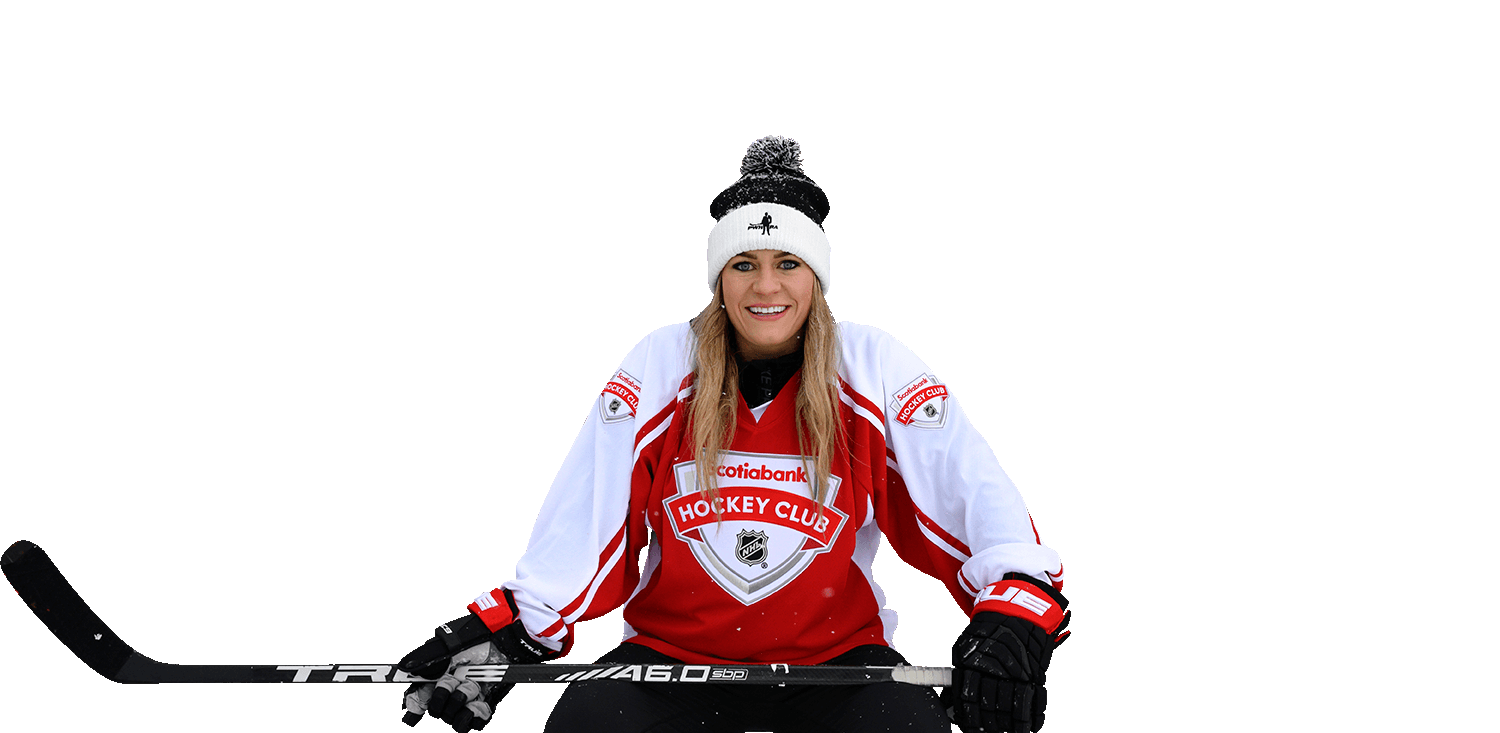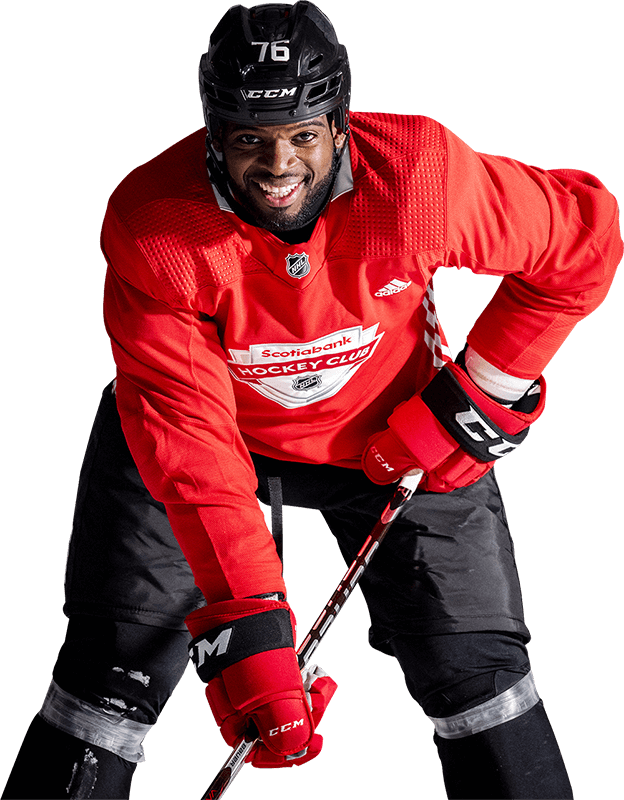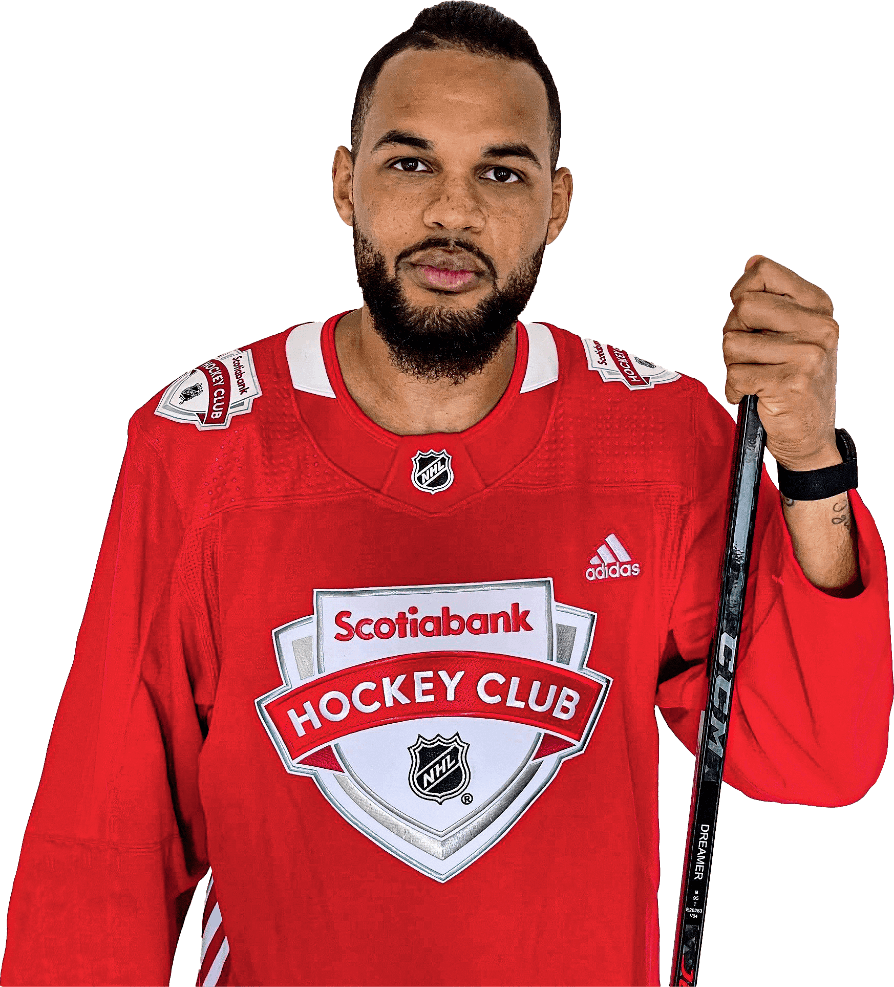 Scotiabank Hockey Club Fundraising Tool Powered by FlipGive
Looking for ways to raise additional funds for your team? Check out Scotiabank Hockey Club Fundraising tool powered by FlipGive!
Earn cash on the things your team is already buying. Get paid whenever you shop, dine out, book hotels or activities.